Final Starlink Extra for 2006

This is the final Starlink Extra for 2006.

As usual, we've covered a range of topics in this issue, and we hope you'll find some items and resources of interest.

The last 'full' issue of Starlink (with downloadable pdf file) will be published in December.

If you have an item you'd like us to include, could you please be sure to email it to us before 30 November.

Cheers
Sue & Chris
(BJ Seminars International)

"AQ-KQ"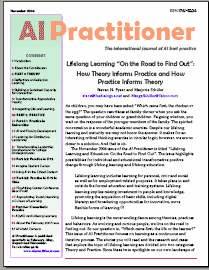 Starlink readers may be interested to read our article AQ-KQ and Lifelong Learning, first published in the November 2006 edition of AI Practitioner.

AI Practitioner is the international Appreciative Inquiry journal, published by Anne Radford in London, and is is a comprehensive publication of AI research and practice around the world.

Subscriptions start at £24. Single issues (£10) or individual articles (£5) can also be purchased.

Available for download at no charge are several articles from earlier issues, as well as opening articles by guest editors.


Business as Agent of World Benefit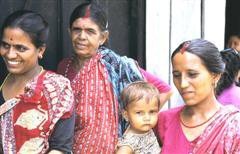 The Business as Agent of World Benefit initiative has been mentioned in previous issues of Starlink.

The Center for B·A·W·B is a global forum uniting the best in business with the call of our times.

At the heart of the Center is the World Inquiry - global search for the many ways dynamic leaders in the business sector are putting their people, imagination and assets to work to benefit the earth, from its ecosystem to the needs of its vast, diverse population.

We are highlighting B·A·W·B again in this issue, following the recent B·A·W·B Global Forum, held in Ohio, USA in October. Parallel to a face-to-face conference in Ohio, an online conference provided a wonderful space for many more people to be connected with the forum.

The Center for Business as Agent of World Benefit website is well worth browsing and bookmarking!

In this issue of Starlink Extra we have included some links to sections of the site and to a handful of the innovative projects and practices found there.


Adolescent Health & Welfare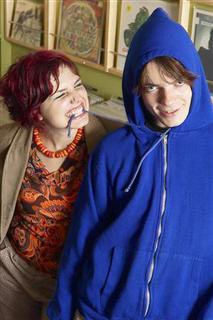 Want to improve your understanding and skills with young people?

Applications close Friday November 24th for the Graduate Diploma/Certificate in Adolescent Health & Welfare

For anyone who works with young people and would like to gain an understanding of the theories that underpin adolescent health & wellbeing, it's time get your applications ready.

The University of Melbourne together with the Centre for Adolescent Health deliver the Graduate Diploma/Certificate in Adolescent Health & Welfare.

For more information, visit the Centre for Adolescent Health website.

Or contact Merran Guest on (03) 9345 6671 or by email




Kids' Thoughts on the Sea ...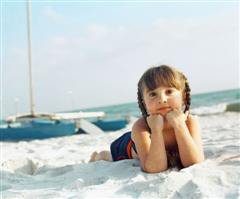 Some fish are dangerous. Jellyfish can sting. Electric eels can give you a shock. They have to live in caves under the sea where I think they have to plug themselves to chargers. (Christopher, aged 7)

I think sharks are ugly and mean, and have big teeth, just like Emily Richardson. She's not my friend any more. (Kylie, aged 6)

This is a picture of an octopus. It has eight testicles. (Kelly, aged 6)

If you are surrounded by sea you are an Island. If you don't have sea all around you, you are in continent. (Wayne, aged 7)

When ships had sails, they used to use the trade winds to cross the ocean. Sometimes, when the wind didn't blow, the sailors would whistle to make the wind come. My brother said they would be better off eating beans. (William, aged 7)




Planning a Conference?

Are you looking for facilitators or presenters for an upcoming conference?

Contact us on (03) 9758 2528 or by email to discuss possibilities.

Some examples:
The Last Word
What we are doing is just a drop in the ocean. But if that drop was not in the ocean, I think the ocean would be less because of that missing drop. I do not agree with the big way of doing things. (Mother Theresa)