In this Issue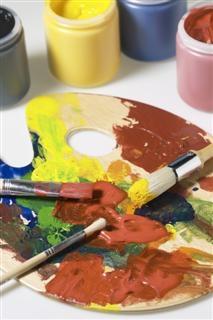 Another colourful palette of resources for you to dip into this month.

We've included websites on working with different cultures and on helping you re-energize yourself - or your Board members!

Also highlighted - a great website resource on nonprofit administration and Andrew Fuller's new book Tricky Kids.

And if you have anything at all to do with children, you may enjoy viewing the inspirational slideshow/movie we've found.

Finally, if you or anyone you know is a comedian or aspiring comedian, visit the link (below, right) to our Funny Biz workshop, which is happening on 26 May in Melbourne.

Cheers
Sue & Chris
BJ Seminars International

Capaciteria

Good administrative processes, tools and techniques provide strong building blocks for any organisation - including those in the nonprofit sector.
Capaciteria is a comprehensive, searchable database directory of administrative resources that help nonprofits leverage their own capacity.
If you are looking for ideas, tools, tips and other resources related to the administrative aspects of nonprofit management, this is a great place to start.
This site has a huge collection of resources, becoming ever larger through contributions from members - of whom there are currently over 32,000 around the globe! There is no fee to register as a member.
Well-worth visiting and adding to your bookmarks!

Tricky Kids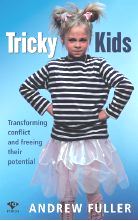 Andrew Fuller's latest book, Tricky Kids, is now available.

One of the paradoxes of life is that many tricky kids resemble great figures in world history. Tricky Kids helps parents and teachers to transform conflict and to help these kids reach their potential.

Another great resource from Andrew, written in his usual clear and down-to-earth style. Tricky Kids deals with both the challenges and joys of being/working with young people, incorporating humour and a wealth of practical ideas.

For more information, download this review from the Canberra Times.

Cost is $24.95 AUD. You can order Tricky Kids online from Inyahead Press or call 1300 556 830.

A Little Inspiration

Finally, an inspirational movie/slideshow to view online: Because Our Children are Watching.

For all teachers, family workers, parents, grandparents, aunties, uncles, babysitters - or anyone who teaches or cares for children. A reminder of how little things can make a big difference. :-)

This is the online version of one of several resources for parents, teachers and kids produced by a company called Walk the Talk in the US.

Their website says they produce resources for personal and professional success, based on ethical leadership and values-based practices. Postage to Australia appears to be a standard $6.95 USD whether for one or several items. Australian Starlink readers interested in the resources should also be aware of DVD player compatibility.

Funny Biz Workshop
Do you know anyone wanting to build a successful business as a humourist?

Our Funny Biz workshop on 26 May will cover essential business skills for comedians, aspiring comedians or anyone in the business of being funny.

The Last Word
If you want to be happy, set a goal that commands your thoughts, liberates your energy, and inspires your hopes. (Andrew Carnegie)
Contribute
If you enjoy receiving Starlink and find the resources helpful, please consider making a voluntary contribution.