Welcome to 2009!

We hope the dawn of 2009 has found you flying high, with the way ahead looking bright and promising. :-)
This issue of Starlink Extra, our first newsletter for the year, brings you the usual collection of useful links and resources.
We hope you'll find something of interest among them.
Cheers
Sue & Chris
BJ Seminars International

New Website

The new year also sees a new look for our website! We've been busy 'behind the scenes' during the holiday period in January, and the site is now 'live'.

Apart from the new layout, there are also changes to content, including:

Please drop in and take a look around. We'd love to hear from you with any feedback you may have. And, though we think we've got everything working as it should, please let us know if you find anything that's 'broken'. :-)

SpellQuizzer

Dan Hite, a parent and software developer in the US, has created SpellQuizzer, a user-friendly program to help with spelling practice.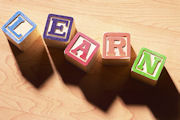 One thing we liked about this software is that you can enter your own list of spelling words and can easily record your own audio.
So it's highly configurable for Australian spelling and the Aussie accent, unlike many other similar programs we've come across. The child is also then listening to the words spoken in a familiar voice.
Starlink readers who are teachers, parents or grandparents might be interested to take a look at this program.
We have been in touch with Dan, and he is offering the software (normally $29.95 USD) at no cost to the first five Starlink readers who contact him with their orders. Email Dan to request your software, being sure to mention you are a Starlink reader!
(Also please note this offer is for a single copy of the software for use on one computer. If you want to install the software on multiple computers, for example in a classroom or computer lab etc, you will need to purchase a volume license.)

The Questions We Ask ...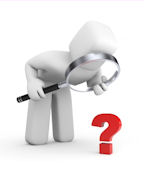 One of the assumptions underpinning Appreciative Inquiry is that the questions we ask determine what we find. If we ask "What's wrong with ... ?" we're likely to find a long list of problems to be solved. And that can be a real energy-sapper!

If we change the questions we ask, we can start a very different conversation (internally or with others) and discover very different things.

Here's an exercise you can try for yourself. Next time you're tempted to ask what's wrong with whatever/whoever, try this simple trio of questions instead:
"What's best about ... right now?"
"What would even better look like?"
"How can I/we get there from here?"
Notice anything different about what you've found? About the energy you feel? About how motivated you are to act?
And finally ... here's a small inspirational movie that also reminds us about the importance of asking different questions: Why Not Me?
Next Full Issue
March, 2009
Starlink #75
Families, Children and Young People
The Last Word
The art and science of asking questions is the source of all knowledge. (Adolf Berle)
Starlink and Starlink Extra
Each full issue of Starlink is published bi-monthly and has a downloadable pdf file. Every other month, subscribers receive Starlink Extra.