In the Mix this Month ...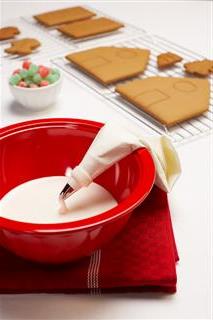 The main focus of this month's issue of Starlink Extra is "making a difference".

Inspired by the Creating Better Communities Report, we've collected a number of web links to organisations offering volunteer opportunities.

But you'll also find other ingredients in the mix - a sprinkling of other useful or interesting links, a dash of inspiration and a pinch of humour. We hope you enjoy this month's recipe! :-)

Cheers, Sue & Chris
BJ Seminars International

Creating Better Communities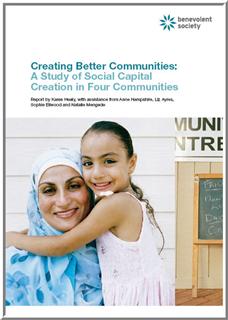 Subtitled A Study of Social Capital Creation in Four Communities, this report from the Benevolent Society looks at 'what makes communities caring and inclusive, and the role that all institutions, and especially non-profit organisations, can play in creating better communities'.
It's definitely worth reading! There is much food for thought, affirming at some points and challenging at others. :-)
Download the report (666kb PDF file)
Some findings certainly hold no surprises, though at times it's good to be reminded of them. For example ...
People are more likely to report feeling that they are part of their local community - that they are 'included' - if they:
Have regular contact with friends living close by
Are members of local organisations and cultural, sporting or civic groups
Volunteer in their local community
Exchange goods and services with friends and neighbourhood members or live in a community where there is a high reported level of bartering
Believe that there are plenty of things to do in their community
Making a Difference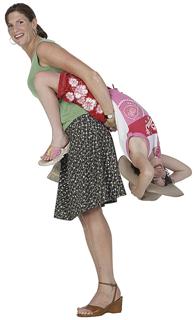 So ... did you download and read the Creating Better Communities report? Did it inspire you to roll up your sleeves and plunge back in to making a difference in your own community and the world around you? :-)

Or perhaps your family, your club, your class of students or your church group is looking for more or different ways to help others make a difference in their lives?

If so, you might be interested to take a look at the web links on the right - they list just a few examples of opportunities available.
And what about those of us who may be inspired but find ourselves groaning aloud at the very thought of trying to find MORE time in our day for volunteering?
Well, perhaps we should remind ourselves that even small things do make a difference. A smile, a word of encouragement or a small act of kindness can actually go a very long way! :-)
And though there may be serious issues to tackle, let's not forget the Eight Principles of Fun!

"Out of Office" Emails

Don't you just love those automated "Out of Office" email replies? :-) Some people do take the trouble to make them a little more interesting though ...
You are receiving this automatic notification because I am out of the office. If I was in, chances are you wouldn't have received anything at all.

I will be unable to delete all the emails you send me until I return from vacation. Please be patient, and your mail will be deleted in the order it was received.

Thank you for your message, which has been added to a queuing system. You are currently in 352nd place, and can expect to receive a reply in approximately 19 weeks.

And finally a couple for which you would no doubt need a very understanding employer .. ;-)

I've run away to join a different circus.

Sorry to have missed you, but I'm at the doctor's having my brain and heart removed so I can be promoted to our management team.
Next Full Issue
May, 2008
Starlink #71
The Last Word
To be of use in the world is the only way to happiness. (Hans Christian Andersen)
Contribute
If you enjoy receiving Starlink and find the resources helpful, please consider making a voluntary contribution.
Starlink and Starlink Extra
Each full issue of Starlink is published bi-monthly and has a downloadable pdf file. Every other month, subscribers receive Starlink Extra.