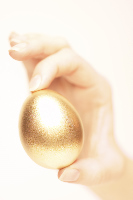 As mentioned above, Ode Magazine is a great source of 'good news stories' and is highlighted in this month's pdf file.
But Ode Magazine is by no means the only place where you can find some relief from the doom-laden stories in mainstream media!
Here are a few more for you to browse and bookmark when you'd like to hear what's right with the world, instead of what's wrong with it.
Gimundo.com
We've promoted Gimundo in Starlink many times before since we discovered it in 1997. But it's definitely worth another mention! A great site for positive stories, and you can have Good News Daily delivered to your inbox if you wish. The original founders have moved on, but Kathryn and Jeff Hawkins have recently taken up the baton. They've given the site a fresh, new look and will be moving it forward again.
Only Positive News
This site is dedicated to finding, celebrating and promoting people from all walks of life who are making a positive contribution and making this world a better place.
Great News Network
Good news stories handled a little differently here. News is submitted by members and voted on by members. If a news story receives enough votes, it automatically gets promoted to the front page.
Good News Network
The mission is to provide a "Daily Dose of News to Enthuse". Daily stories will confirm what we already believe - that good news itself is not in short supply; the advertising of it is.
And, amazing though it may seem, there's no apparent overlap in the good news stories on these five sites. So obviously we can find a huge number of wonderful things happening in this world of ours - if we just know where to look. :)