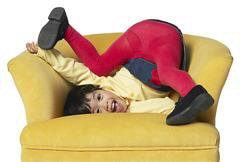 A child will not spill anything on a dirty floor.
A y*ung child is a noise with dirt on it.
An unbreakable toy is useful for breaking other toys.
Having children will turn you into your parents.
If you have trouble getting your children's attention, just sit down and look comfortable.
These days it costs more to amuse a child than it once did to educate his father.
M*ney isn't everything, but it keeps the kids in touch.
You can learn many things from children...like how much patience you have.
School holidays are the times when parents realize teachers are grossly underpaid.
Those who say they "sleep like a baby" haven't got one.
There are three ways to get things done: 1) Do it yourself; 2) Hire someone to do it; or 3) Forbid your kids to do it